Post by Deleted on Jun 23, 2020 5:02:02 GMT -7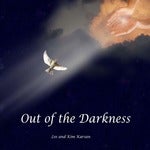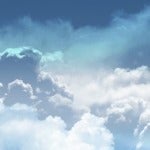 For me it was divorce. I haven't remarried...because I don't trust myself to choose wisely and I need to do a lot more healing before I would make a good wife...plus I don't have any urge to visit that type of relationship again. Still too much brokenness in me I guess.
Amy, are you responding to someones post?
I am not your judge nor is anyone else here. And like all of us have skeletons in our closet's. Do not put yourself down for being divorced, even though some may look down at you. An abusive spouse is no pic-nick.
Those of us who have gotten divorced for the most part will always find some excuse to justify our actions good or bad.

Now if we study scripture, I think we will only find two listed as a reason for a divorce. Anything else I'm sorry to say we have no excuse. I think we may have made a poor choice for a spouse, but we made a covenant before God, and that does not leave us an out. The world says its OK, God does not.

Oh by the way, there is another way mentioned in scripture, though it does not give us permission to remarry but to be separated from our spouse.

And trust me you may feel your an emotional wreck, but that is far from being broken, I should know.

Just adding my 2 cents to the conversation. Not really responding to anyone in particular.
He made the marriage covenant before sin entered in. He also made provision for the sinfulness of man in the old testament where lust and marriage and divorce were concerned. Since He had grace and mercy during an inferior covenant, He would extend that same grace and mercy in our covenant. Yes He wants marriage to be as it should have been before sin entered and we are to strive for that as we are to strive to walk as Christ walked. However provision has been made when that is not possible just as it was made for every other sin.
We are all broken because of sin. I recognize my brokenness. I realize that I have a long way to go to achieve what the Lord sees in me and I will strive to enjoy His working on my brokenness to turn me into His one of a kind work of art. I also realize that the Lord will never be done working on me as long as I am here on this earth.